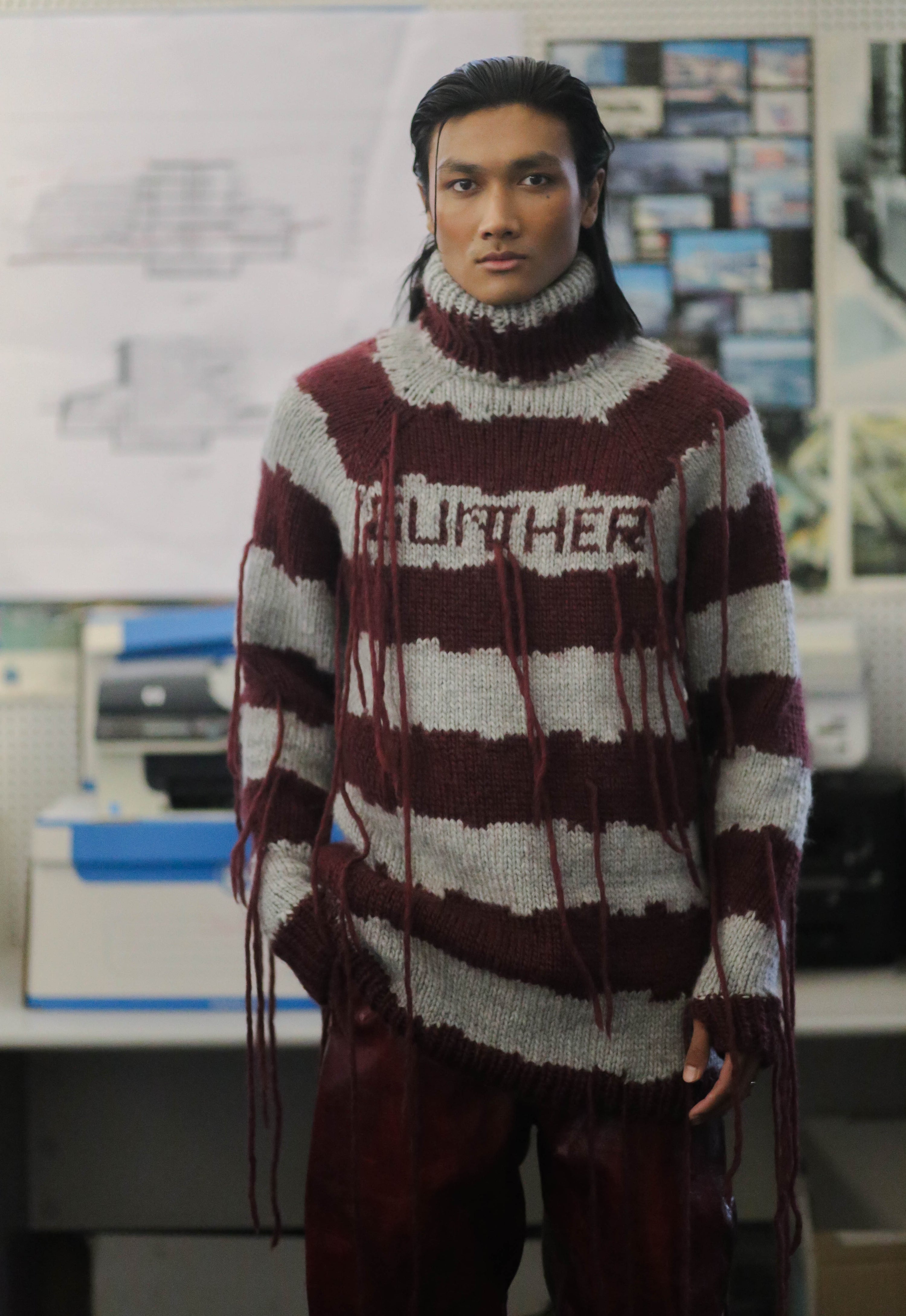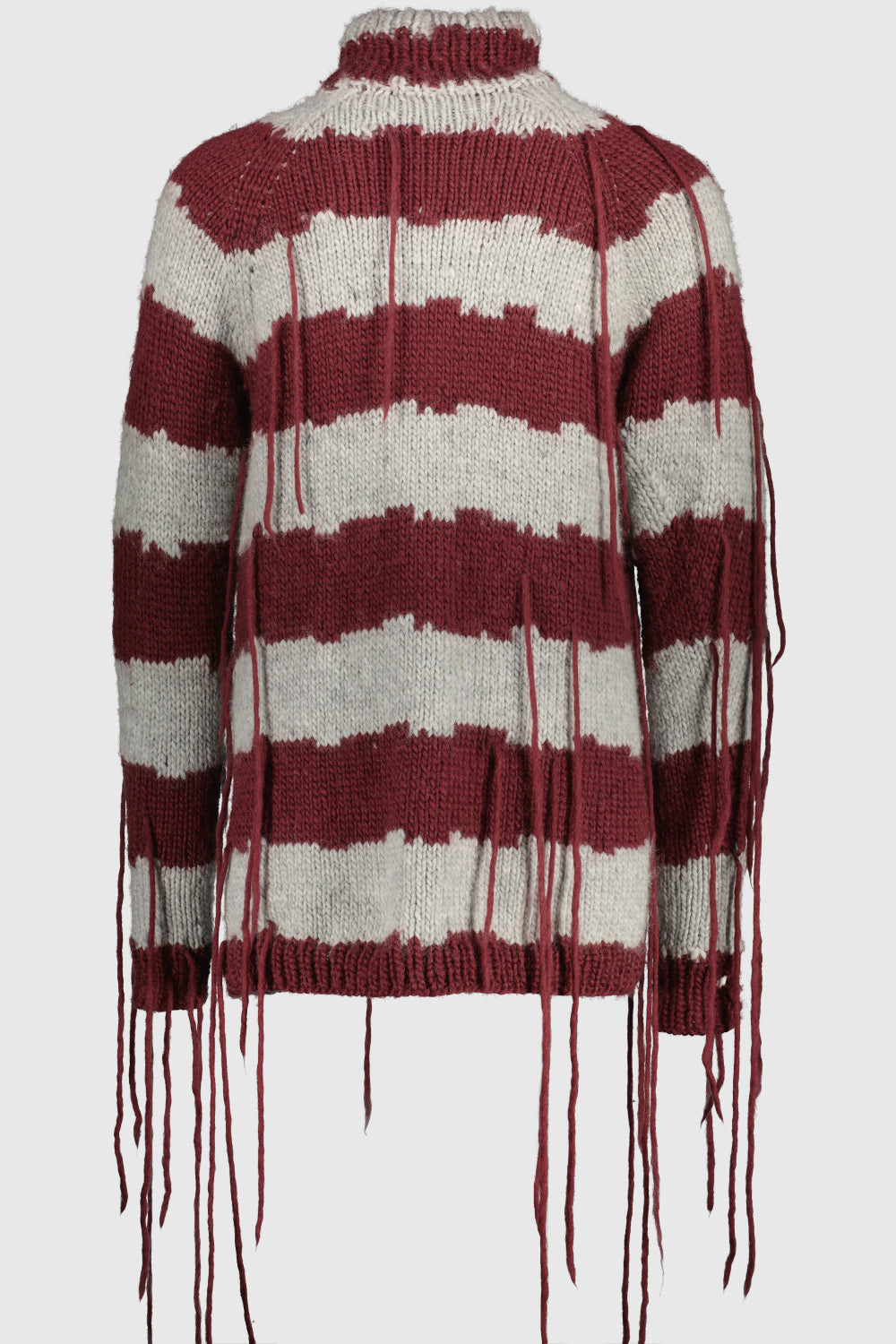 Description
Composition
Availablity
Payment
The Gunther Knit is an exceptional XXL size piece entirely knitted by hand to add a unique and special touch to your look. Designed by our experts, this product is of superior quality and each piece is unique.
Funnel neck
Asymmetrical stripes, visible threads
Logo in the center pixel style
Oversized size
100% Wool

Unique piece

Made in Paris
This model is made to order. Please allow a delay of approximately 1 month.
Payment information is transferred following the highest security standards. You can use the following means of payment:

Credit card: Visa, MasterCard, American Express.

PayPal: Easily shop online without having to enter your credit card information on the website.

ALMA: Offers payment in 3 installments free of charge with your Visa, MasterCard, American Express card.